June 11 2010
6
11
/

06
/

June
/

2010
07:56
In this busy world having a beautiful fenced garden at our gompa bring us peace of mind and happiness.
Shashi together with the help of 3 women and 2 men from the village is carefully planning and maintaining the garden.
For the past 6 months more than fifty percent of the vegetables used for our daily food come from the garden.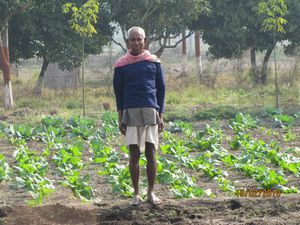 The cows have also enjoy good corn in the dry season as a complement of their daily grazing.
We enjoy the delights of fresh tomatoes and soon will rejoice with mangoes and lichees which are about to be ripe.
The garden brings a very beautiful and beneficial touch to the land and the people.