November 5 2010
6
05
/

11
/

November
/

2010
08:30
Temperatures are falling down bringing morning mist and chilled nigths, the opening and recitation of parts of the Kangyur just ended yesterday.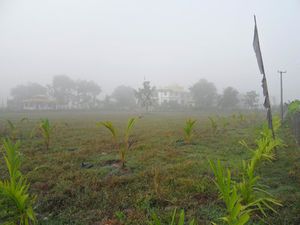 But the bad news is that during the recitations Tulku Ugen has been suffering of acute pain for the past few days and just got diagnosed with stones in both kidneys. The stones are of such size that they will most probably require hospitalization in order to be removed.
If so, everybody here in India advise to seek the expertise of the people in Chennai who apparently have a better and more reliable healthcare system than Bengal and a cheaper one than Delhi.
So far, nothing has been decided yet, but we thought some of you would want to be informed.
We shall keep you posted, once we know more about it.