September 5 2011
2
05
/

09
/

September
/

2011
16:46
Things have evolved here over the past few months. With the arrival of Yeshe Dorje our new resident teacher, 8 new students have also joined, bringing the total up to 20 of them. Most of the new ones are from an area border with Nepal and India.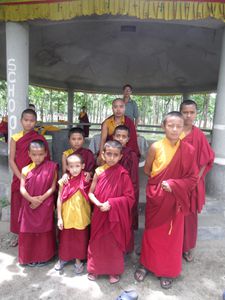 Their arrival brings a new dynamic and strength to the already established group and Yeshe Dorje looks after their education and daily life with good care and discipline.
In the meantime, since the beginning of August, computer class have been implemented on daily basis. Teaching the elder ones tibetan typing and computer basics. It is a great joy for all of them to be introduced to 21st century's technology.