May 14 2010
6
14
/

05
/

May
/

2010
14:53
According to Tibetan Calendar, the fourth month is considered quite special for practicing and performing virtuous actions. This year, Lord Buddha Shakyamuni's birth, Enlightenment and Paranirvana fall on 27th for the Saga Dawa and 28th May for the Vesak day, this is a time when the effects of positive or negative actions are multiplied by 10 millions times.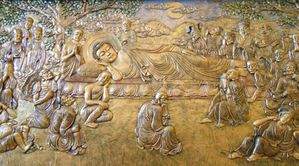 Besides being a festival for rejoicing and making offerings to the three jewels, it is also an occasion for reflecting on our personal spiritual development. On this day, many Buddhists around the world release captive animals such as birds and fishes. This act of kindness recalls the Buddha Teaching of Universal Compassion.
Others take part in the ceremonial bathing of the statue of baby Prince Siddharta, as an act of purification of one unwholesome actions.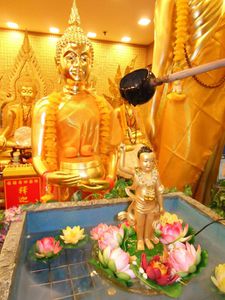 Meanwhile, in Khordong Gompa in Tibet this the time for the greatest annual event, starting on the 10th day of the month with the gathering of all the lamas and the beginning of several days pujah together with Cham dances.