June 19 2010
7
19
/

06
/

June
/

2010
12:48
Since mid April Markus from Germany stayed here, making prostrations for his Ngondro practice and It was a welcome change for him to celebrate this year Saga Dawa Duchen, Buddha Shakyamuni's Enlightenment and his Parinirvana in our Gompa. Here is his report :
For few years now there is a contact with a leprosy nearby, to whom our society already had offered food and clothes to them. This year it was the wish to invite them to the Gompa, to celebrate together this extraordinary day.
During the Padmasambhava Puja there were about 150 people from the Lepers together with people from other Buddhist societies, 3 Europeans and of course our Monks and Lamas and Tulku Ugen to pray together.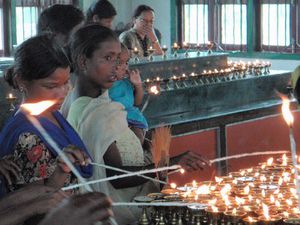 During the Puja, our guests could offer butterlamps and our Amala presented with blessings the Tsog-Offering.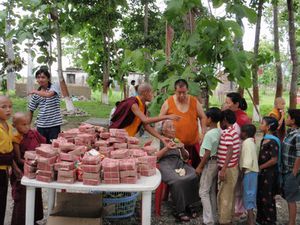 At the end we all got offered a delicious meal to eat and enjoy together.
It was really a very emotional day for us and all the people who joined this event. It was great to look into happy, thankful and smiling faces.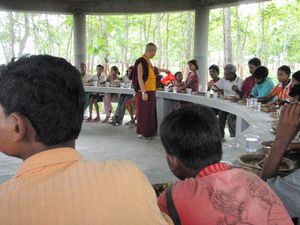 A good reminder on how important it is to pay respect to all the sick people, who are suffering, to give them our love and compassion, to treat them right and show our sympathy.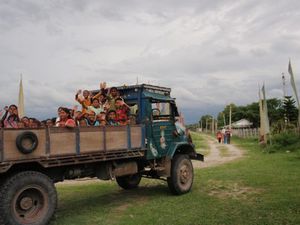 May all sentient beings enjoy happiness and be free from suffering.