October 8 2012
2
08
/

10
/

October
/

2012
12:24
Since last June much has happen. As most of you know, Tulku Ugen travelled to Khordong with some members of the sangha and had his 3rd and confirmation dream.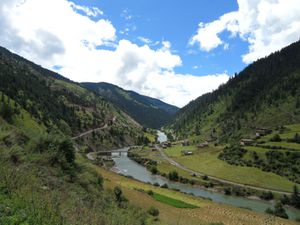 This allows the lineage to move forward into the 21st Century with confidenceSome of you met him on his Tour to Europe and heard it directly from him while attending the initiations program, some of you also saw the film " Journey to the source" featuring the places of origins of the Khordong Byangter Lineage. For those of you who did not have the chance to see these images yet, you may consider contacting Nathalie Koralnik and Patrice Sammut from Khordong-France as they accepted to look into the distribution of this film.
Meanwhile things have happened as well at Khordong Byangter Monastery. Our main teacher Lopon Yeshe Dorje had to leave for reason of poor health, suffering of bad mouth ulcer and digestion problem.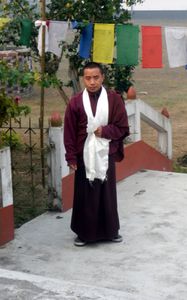 Despite all the treatments he received here from the best doctors of the region it did not get better, so he finally asked Tulku Ugen permission to leave and go back to Sikkim.
Yeshe Dorje has been replaced by Lopon Ang Choedrak from Takshi Shedra in Gangtok. Khenpo Shanpa Lodro from Khordong, who has been teaching in Kathmandu for the last 10 years is also on his way to strengthen the education team here and put in motion what was discussed this winter in terms of starting a shedra and raising the number of our monks to 50 by the end of 2012
At last but not least, since Mid-August we have two young Australian boys, David and Sean living with us at the gompa and teaching English to our monks and taking part in the daily activities. This is part of a program called "Latitude" which place young native English speaking volunteers around the world to teach English. They will be with us till beginning of December.
Sarwa mangalam,