January 29 2012
1
29
/

01
/

January
/

2012
15:15
While the "message" is being edited, here is some latest news about our activities.
This 21st butterlamp retreat has been rich in events among which the monastery received the visit of the state television Doodharshan.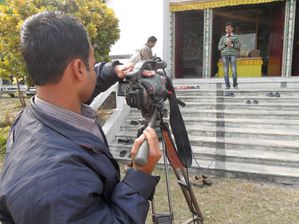 Their first motivation was to come to feature the agricultural activities currently taking place on the land with the help of the state agricultural department, but once they came here and heard about our Rinpoche and his career in Shantiniketan they decided to make a full documentation of the place, its history, its activities and its goals.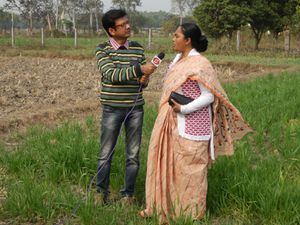 They recorded our lamas singing in front of the gompa, recorded an interview with Tulku Ugen inside the gompa and asked questions about the origin of Vajrayana Buddhism and the lineage of teachings being practiced here.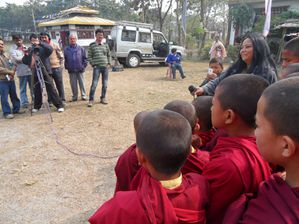 Their program will first be telecasted in West-Bengal and at a later stage nationwide.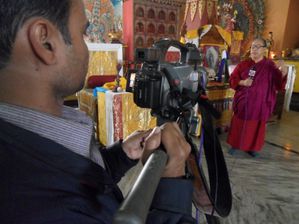 It was a great surprise and it will give good exposure to the monastery in general and to its agricultural activities in particular.