January 31 2012
3
31
/

01
/

January
/

2012
00:00
On January 26th, we celebrated a great moment in the history of modern India.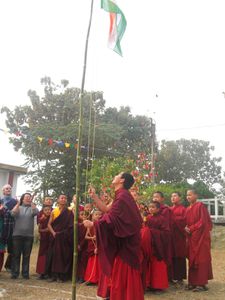 The official date of the creation of the Republic of India, paving the way for the beginning of the world biggest democratie. Lamas had drawned the map of India around the pole with the help of their english teacher.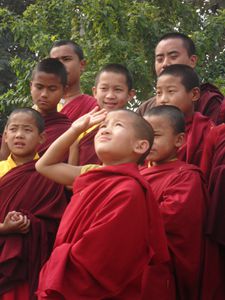 Once all had gathered around, together with our guest of honor, we raised the flag filled with flowers and sang the national anthem in honor of this incredible India.To end the day in colors, to celebrate the success of our 21st butterlamp retreat and to say goodbye to our guest we enjoyed together the ephemeral illusion of some fireworks and firecrackers.