November 3 2010
4
03
/

11
/

November
/

2010
08:20
Last year, the pilgrimage included in the Butterlamp retreat brought us to the famous wish fulfilling lake of Kachopelri in west-Sikkim to make aspiration prayers for the swift return of our beloved teacher. While practicing together at this beautiful and touching place, wishes were made to be given the opportunity to come back for a longer period of time and practice there together.
To celebrate this 20th Butterlamps offering it is Tulku Ugen's proposal to start the retreat at Khordong Byangter Monastery on December 25th, 2010 and follow the usual practice schedule for the first week, before to embark into an unusual turn of the retreat, to transform it into a retreat dedicated to the recitation of Chhimed Rigdzin Rinpoche's swift reincarnation prayer at Kachopelri lake by all participants, with the wish to reach minimum 111.111 recitation of the prayer.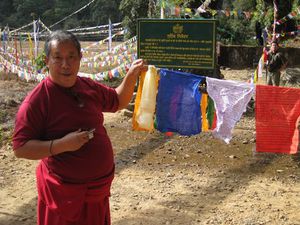 The idea is to do it over a period of 7 days, at a location by the lake, offering 1000 lamps daily and practicing the small Padmasambhava text, together with the aspiration prayer of the lamps, dedicating the rest of the day to the accumulation of Rinpoche's reincarnation prayer.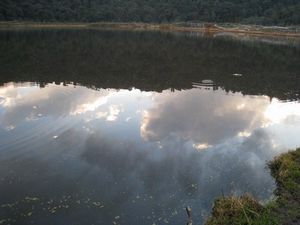 To make it a real celebration whoever feels a connection with Chhimed Rigdzin Rinpoche is invited to take part in the recitation over these 7 days, either here in India or wherever you are at home in Europe or in Asia. The more aspirations the better, all you have to do is count your recitations and email us your result at the end of the period at thechhimedrigdzinsociety@yahoo.com
Once the project is finalized we will inform you of the starting date and we will post Rinpoche's reincarnation prayer on the blog and the website. Please be sincere and accurate on your accumulation.
We believe that as a group it will be the most meaningful way to celebrate this now traditional butterlamp retreat. Not so much in counting the lamps this time, but more in calling Rinpoche back for the sake of all sentient beings, and in particular his lineage and his disciples.
Let's see how much we can recite together for our teacher.
Om Soti…