June 23 2010
4
23
/

06
/

June
/

2010
09:52
THE 8TH PARINIRVANA OF TERTON TULKU CHHIMED RIGDZIN RINPOCHE Remembering the 4th day of the 5th Tibetan month falling on the 16th June 2010 , the 8th Parinirvana of H.H.Terton Tulku Chhimed Rigdzin Rinpoche, the founder President of the 'THE CHHIMED RIGDZIN SOCIETY' and the Head of the Khordong Byangter Lineage and to offer prayers for his quick rebirth, the Khordong Byangter Gompa, at Dhansara village, India and it's members made it very memorable with putting up of prayers flags, cleaning the gompa and it's surroundings.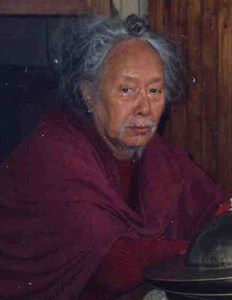 Keep in mind, that the Gompa here has always observed the day on the 4th Day of the 5th Tibetan month.
In future, those who wish to follow this date with us may see the announcement of the Rinpochi's Parinirvana much in advance and the programme therefore for the same. Wishing you all a very happy and healthy life with much prosperity and much success in your spiritual life with the practice given by our Rinpoche.